VerificationX.com is a leading background verification company serving globally, led by experienced and versatile professionals across the industry.
We work with corporate and individual clients to help them verify the credentials of the people.
Our experienced and dedicated team equipped with state of the art technology and proven processes, provides high quality verification services to the global clients.
VerificationX is a first of its kind of company which brings in the accurate, flawless and reliable information in verification business to the corporate and individuals around the globe.
Our Vision
To be the No. 1 and reliable organization in verification business globally.
Our Mission
We will deliver reliable services to our clients using best practices, backed by cutting edge technology.
We will build a technologically well-knit network of trained field professionals.
We will reach and service both, the masses on individual level and the industry on corporate level, through user-friendly interfaces.
We will create awareness how verification services lead to clients' safety and reliability.
Our Commitments
We do deliver what we promise.
We respect information we are privy to.
We do not leave anything to chance.
Our Team
The organization is envisaged by Supriya Limaye, with vast, varied and collective experience in business, information technology and human resource management.
It has versatile and stalwart board of advisory across the industry and institutions.
Supriya S. Limaye
Director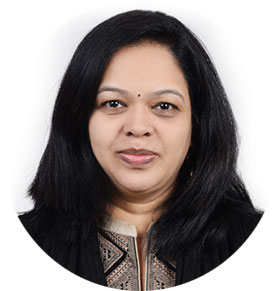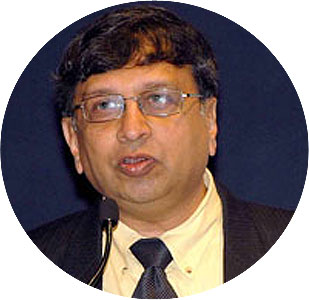 Dhananjay V. Datar
Director
Born and raised in Pune, Holding two masters degrees M.Sc. - Pune University and M.S. - Indiana University of Pa. U. S. A.
Dhananjay has experience in varied industries like Banking, Wine industry, Construction, Exports, Retail & IT at various senior positions. He has worked in ASIANSBURY PVT. LTD - London, UK as Director & CEO for 2 years.
Dhananjay is Consultant to Ministry Of food Processing Govt. Of India, Planning Commission Govt. Of India.
He received "Rajiv Gandhi Sarathi Award" for contribution to Information and Technology, "Indira Engineering Excellence Award", "Excellence in Entrepreneurship" award by Jagtik Marathi Chamber of Commerce and Industries.
Mr. Chandrashekhar S. Kelkar
Director
Mr. Kelkar is a Fellow Member of the Institute of Company Secretaries of India, a qualified Company Secretary and is also the principal partner in the firm "C.S.Kelkar and Associates". He is an alumnus of XLRI, Jamshedpur, one of the Premier Management Institutes and completed successfully its PGCBM course in the recent past. He has behind him a work experience of over 30 years, of which 18 years have been as Practicing Company Secretary and Management Consultant. Prior to starting Practice as a Company Secretary Mr. Kelkar has worked in Banking sector and Industrial Sector for over a decade.
Over last 18 years in consulting and practicing as a Company Secretary Chandrashekhar has guided and facilitated over 700 companies for their formation and business operations setup and compliances. Over the years he has ably structured and successfully executed mergers, acquisitions, JVs and establishment of 100% subsidiaries for foreign MNCs. Being a keen observer and analyzer of business environment, he keeps himself updated constantly regarding various corporate laws and business laws and is always ready to advise the clients on latest statutory changes and business climate changes. He is one of the authorities on FEMA and regularly advises clients in respect of the act. He has been regular in updating himself by continual education and has successfully completed various courses including InternationalTrade and IPR etc.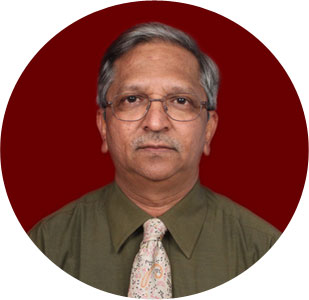 Board of Advisors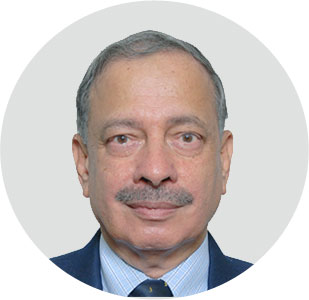 Bhushan Gokhale
Air Marshal (Retd)
Air Marshal Bhushan Gokhale, PVSM AVSM VM was commissioned into the Indian Air Force in June 1968 in fighter stream. The Air Marshal has seen active operations during the 1971 Indo-Pak hostilities on both Eastern and Western fronts. He has served as the Defence Adviser at Indian Embassy in Egypt and was Air Officer Commanding-in-Chief of Training Command prior to taking over as the Vice Chief of Air Staff at Air Headquarters.
The Air Marshal is a graduate of the Defence Services Staff College and is M Sc, M Phil from Madras University. He is also an alumnus of the Air War College, USA and a Fellow of Aeronautical Society of India. He is a recipient of the Presidential awards, Param Vishisht Seva Medal, Ati Vishisht Seva Medal and the Vayu Sena Medal.
Air Marshal BN Gokhale retired as the Vice Chief on 31st Dec 2007. On retirement, Air Marshal Gokhale continues to serve as Consultant to the Principle Scientific Adviser to the Government of India. He has vast experience in the field of security issues and also in the area of both civil and military aviation. He is currently associated with many educational institutions and is the Director of Centre for Advanced Strategic Studies located within Savitribai Phule Pune University campus.
Anil D. Nene
Economist, London
Mr. Anil Nene has spent over four decades in England and has been working as an investment banker for several years in London. He has been Professor at Schiller International University where he taught Strategic Management and International Marketing to post graduate students. He has also been instrumental in grooming aspiring executives through Executive Development Programs at the University of Surrey Management School.
With his deep insights in Economics, Finance and Management, Mr. Nene has written over 200 articles in several Marathi dailies - Sakal, Loksatta, Maharashtra Times, Sagar, Lookmat, Ekata, Global Marathi to name some. He has a passion for travel which enables him to experience the different cultures and lifestyles across the world. His book, 'Khaave tyachya desha' lucidly describes his experiences as a globetrotter, when he relished the cuisines and cultures of different countries.
'Manogat' (Musings), Mr. Nene's collection of poems has been published by MayBoli, in Israel. The proceeds of the sale of this book are utilized for the benefit of Marathi Jewish students in Israel. An academician, economist, writer and globetrotter, Mr. Nene has built close relations with several charity, social, educational and arts organizations in the UK, Europe, India and Israel which makes for a delightful channel to use his knowledge and interests for humanitarian initiatives.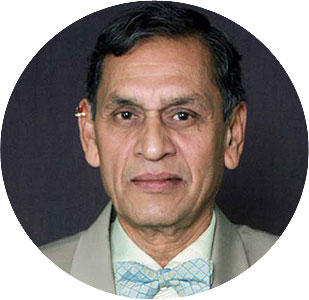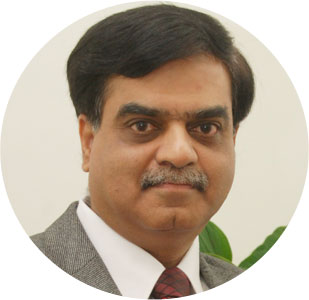 Shashank Inamdar
Co-Founder Praj Industries Ltd.
A Chemical Engineer from IIT Bombay, Shashank Inamdar attended Advance Management Program at Kellogg School of Management in Chicago.
He co-founded Praj Industries and was its CEO & Managing Director until recently. He retired from business as Vice-Chairman of the Board. An entrepreneur to the core, his business acumen identified and developed directions for the company, growing it internationally in over 45 countries reaching a turnover of Rs. 1,000 crores (US$ 200 million).
Mr. Inamdar was among the "Top Ten Most Valuable CEOs in India" in 2008 judged by 'Business-World'. He has several patents to his credit for innovative technologies, which have been commercialized successfully the world over.
An accomplished businessman and an astute strategist, Mr. Inamdar mentors businesses on path of growth and diversification. He guides them in their pursuit of excellence to be global players with institutionalized operations.